---
Classified Balance Sheet Financial Accounting

Notice: compact(): Undefined variable: post_id in /home/u825178503/domains/ismartinfosoft.com/public_html/wp-content/themes/easyweb/inc/helpers/get-the-image.php on line 288

Notice: compact(): Undefined variable: order in /home/u825178503/domains/ismartinfosoft.com/public_html/wp-content/themes/easyweb/inc/helpers/get-the-image.php on line 288

Notice: compact(): Undefined variable: meta_key in /home/u825178503/domains/ismartinfosoft.com/public_html/wp-content/themes/easyweb/inc/helpers/get-the-image.php on line 288

Notice: compact(): Undefined variable: featured in /home/u825178503/domains/ismartinfosoft.com/public_html/wp-content/themes/easyweb/inc/helpers/get-the-image.php on line 288

Notice: compact(): Undefined variable: attachment in /home/u825178503/domains/ismartinfosoft.com/public_html/wp-content/themes/easyweb/inc/helpers/get-the-image.php on line 288

Notice: compact(): Undefined variable: scan in /home/u825178503/domains/ismartinfosoft.com/public_html/wp-content/themes/easyweb/inc/helpers/get-the-image.php on line 288

Notice: compact(): Undefined variable: scan_raw in /home/u825178503/domains/ismartinfosoft.com/public_html/wp-content/themes/easyweb/inc/helpers/get-the-image.php on line 288

Notice: compact(): Undefined variable: callback in /home/u825178503/domains/ismartinfosoft.com/public_html/wp-content/themes/easyweb/inc/helpers/get-the-image.php on line 288

Notice: compact(): Undefined variable: default in /home/u825178503/domains/ismartinfosoft.com/public_html/wp-content/themes/easyweb/inc/helpers/get-the-image.php on line 288

Notice: compact(): Undefined variable: split_content in /home/u825178503/domains/ismartinfosoft.com/public_html/wp-content/themes/easyweb/inc/helpers/get-the-image.php on line 288

Notice: compact(): Undefined variable: size in /home/u825178503/domains/ismartinfosoft.com/public_html/wp-content/themes/easyweb/inc/helpers/get-the-image.php on line 288

Notice: compact(): Undefined variable: link_to_post in /home/u825178503/domains/ismartinfosoft.com/public_html/wp-content/themes/easyweb/inc/helpers/get-the-image.php on line 288

Notice: compact(): Undefined variable: image_class in /home/u825178503/domains/ismartinfosoft.com/public_html/wp-content/themes/easyweb/inc/helpers/get-the-image.php on line 288

Notice: compact(): Undefined variable: width in /home/u825178503/domains/ismartinfosoft.com/public_html/wp-content/themes/easyweb/inc/helpers/get-the-image.php on line 288

Notice: compact(): Undefined variable: height in /home/u825178503/domains/ismartinfosoft.com/public_html/wp-content/themes/easyweb/inc/helpers/get-the-image.php on line 288

Notice: compact(): Undefined variable: before in /home/u825178503/domains/ismartinfosoft.com/public_html/wp-content/themes/easyweb/inc/helpers/get-the-image.php on line 288

Notice: compact(): Undefined variable: after in /home/u825178503/domains/ismartinfosoft.com/public_html/wp-content/themes/easyweb/inc/helpers/get-the-image.php on line 288

Notice: compact(): Undefined variable: min_width in /home/u825178503/domains/ismartinfosoft.com/public_html/wp-content/themes/easyweb/inc/helpers/get-the-image.php on line 288

Notice: compact(): Undefined variable: min_height in /home/u825178503/domains/ismartinfosoft.com/public_html/wp-content/themes/easyweb/inc/helpers/get-the-image.php on line 288

Notice: compact(): Undefined variable: caption in /home/u825178503/domains/ismartinfosoft.com/public_html/wp-content/themes/easyweb/inc/helpers/get-the-image.php on line 288

Notice: compact(): Undefined variable: meta_key_save in /home/u825178503/domains/ismartinfosoft.com/public_html/wp-content/themes/easyweb/inc/helpers/get-the-image.php on line 288

Notice: compact(): Undefined variable: thumbnail_id_save in /home/u825178503/domains/ismartinfosoft.com/public_html/wp-content/themes/easyweb/inc/helpers/get-the-image.php on line 288

Notice: compact(): Undefined variable: cache in /home/u825178503/domains/ismartinfosoft.com/public_html/wp-content/themes/easyweb/inc/helpers/get-the-image.php on line 288

Notice: compact(): Undefined variable: format in /home/u825178503/domains/ismartinfosoft.com/public_html/wp-content/themes/easyweb/inc/helpers/get-the-image.php on line 288

Notice: compact(): Undefined variable: echo in /home/u825178503/domains/ismartinfosoft.com/public_html/wp-content/themes/easyweb/inc/helpers/get-the-image.php on line 288

Notice: compact(): Undefined variable: custom_key in /home/u825178503/domains/ismartinfosoft.com/public_html/wp-content/themes/easyweb/inc/helpers/get-the-image.php on line 288

Notice: compact(): Undefined variable: default_size in /home/u825178503/domains/ismartinfosoft.com/public_html/wp-content/themes/easyweb/inc/helpers/get-the-image.php on line 288

Notice: compact(): Undefined variable: the_post_thumbnail in /home/u825178503/domains/ismartinfosoft.com/public_html/wp-content/themes/easyweb/inc/helpers/get-the-image.php on line 288

Notice: compact(): Undefined variable: image_scan in /home/u825178503/domains/ismartinfosoft.com/public_html/wp-content/themes/easyweb/inc/helpers/get-the-image.php on line 288

Notice: compact(): Undefined variable: default_image in /home/u825178503/domains/ismartinfosoft.com/public_html/wp-content/themes/easyweb/inc/helpers/get-the-image.php on line 288

Notice: compact(): Undefined variable: order_of_image in /home/u825178503/domains/ismartinfosoft.com/public_html/wp-content/themes/easyweb/inc/helpers/get-the-image.php on line 288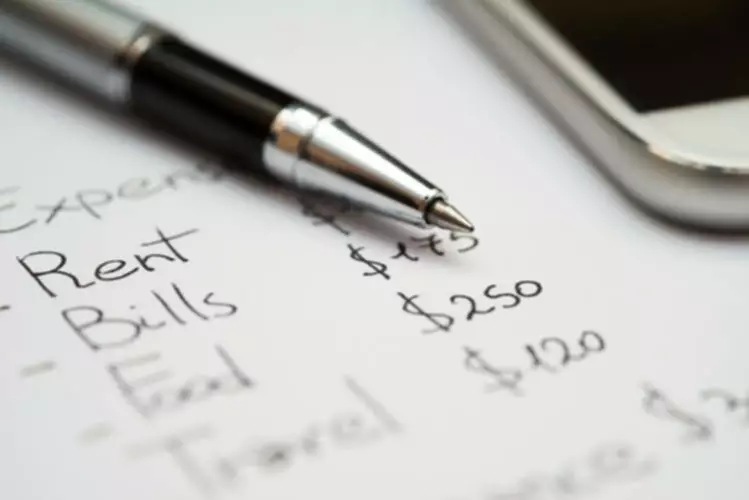 As shown above, in the Classified Balance Sheet example, there are proper classifications that help the reader identify the assets or liabilities and their type. It improves readability and leaves little for interpretation, emphasizing transparency and the clarity of classified balance sheet the management strategy. A liquid asset is an asset that can easily be converted into cash within a short amount of time. A fixed asset is a long-term tangible asset that a firm owns and uses to produce income and is not expected to be used or sold within a year.
Is a equipment a current asset?
Current assets are short-term assets that are easily convertible into cash within a year. Equipment, however, isn't meant to be sold but to perform specific tasks for a business, for an extended period of time. That's why equipment is NOT a current asset.
This article will go through office equipment and its classification, recognition, measurement, and taxation. Current assets; long-term investments; property, plant, and equipment; and intangible assets.
Classified balance sheets are a useful resource for your business
Therefore, cash appears first under the current asset heading since it is already liquid. Following investments are fixed assets, also called property plant and equipment (PP&E). The first financial management report often created for the farm business is the balance sheet. The balance sheet is one of the most commonly used financial reports and displays what the farm business owns and what is owed. The difference represents the owner's claim to assets or equity in the farm business. A well-prepared balance sheet can describe the farm business's financial position, measured by solvency and liquidity ratios and measurements. To understand the farm's financial performance, the balance sheet and the income statement must be evaluated together to calculate profitability ratios and measurements.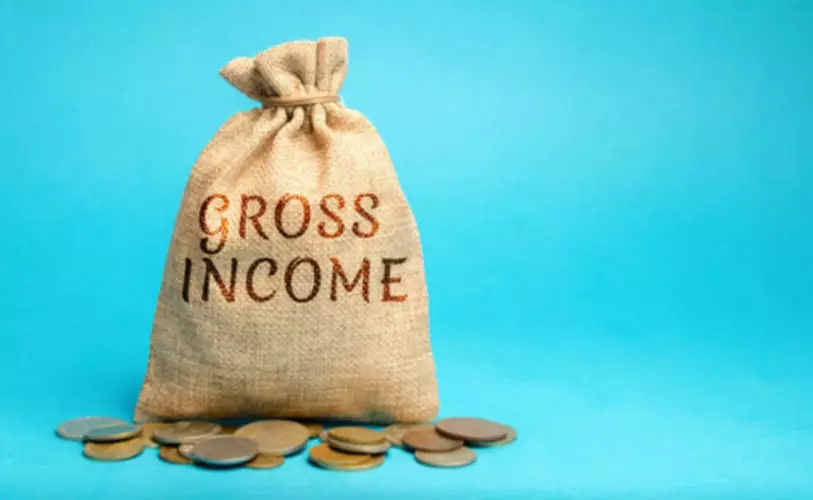 This means for every year after purchase, the value of a building, a piece of machinery, a vehicle, etc., reduces. Equipment is not a current asset, it is classified in accounting as a "Noncurrent asset". Noncurrent assets, such as buildings and equipment, https://www.bookstime.com/ are assets needed in order for a business to operate, with no expectation that they will be sold or converted to cash. Noncurrent assets are also referred to as "Fixed Assets". On the balance sheet, assets equal liabilities plus shareholder equity.
Traditional Balance Sheet Format
A classified balance sheet is one where an accountant places financial information into specific groups. The major groups on a balance sheet include assets, liabilities, and owners' or shareholders' equity. Under the assets and liabilities, sub-groups will contain specific information. This presentation allows for an accurate display of the company's financial health. The items included in PP&E are land, computers, furniture, equipment, building, machinery, vehicles, etc. Office equipment is also recognized as a long-term asset in the classified balance sheet.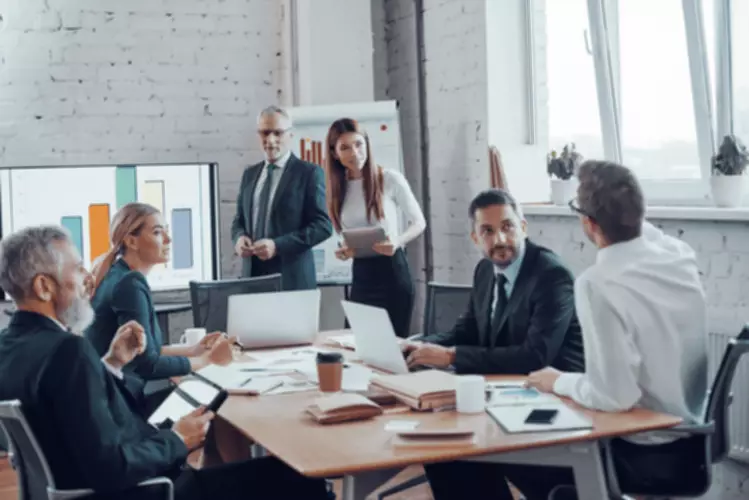 Whether you are establishing a startup or expanding your company, equipment is a long-term asset that can provide value now and in the future. This article is for business owners who are purchasing or selling equipment and want to classify it accurately for accounting purposes. Supplies on hand at the end of an accounting year that will be used during the next year. Im a grade eleven student taking introduction to accounting, and this may just have helped me pass my test tomorrow!
Tangible Assets Amortization Rules
Cash, inventory, notes receivable, accounts receivable and any other items that will not last very long are in this category. Assets that will be in use for more than 12 months fall under the long-term asset classification, such as investments, property, plant and equipment and intangible assets. Other assets are typically a category companies prefer not to use as it can represent a questionable classification. Noncurrent assets are a company's long-term investments for which the full value will not be realized within the accounting year. They are typically highly illiquid, meaning these assets cannot easily be converted into cash. Examples of noncurrent assets include investments, intellectual property, real estate, and equipment.
Are expenses liabilities?
While expenses and liabilities may seem as though they're interchangeable terms, they aren't. Expenses are what your company pays on a monthly basis to fund operations. Liabilities, on the other hand, are the obligations and debts owed to other parties.
The balance sheet is imperative to understanding your company's current financial condition and engaging investors to accelerate the business's growth. Creating an accurate balance sheet on your own can be overwhelming, though. If you cannot hire an in-house or contract accountant, you should investigate the best accounting software for your business. You can read about some of our top picks in our QuickBooks Online review, FreshBooks review, Oracle NetSuite review and Zoho Books review. Long term liabilities are the obligations which are not required to be paid within a year or within an operating cycle.
What is a Classified Balance Sheet?
He is the sole author of all the materials on AccountingCoach.com. The value of an asset held by company B is equal to the fair value of company A's asset. In this case, the commercial substance exists because company A will get an asset of value greater than the book value of exchanged equipment.
However, these items are used in the generation of revenues but due to the materiality principle. The most common examples of office equipment are computers, furniture, copiers, fax machines, printers, etc. Office equipment is treated as a long-term asset and will be depreciated according to its useful life.
Classification of Assets: Convertibility
Intangible assets are not physical in form but offer significant company value. These assets are classified as definite or indefinite .
The business environment is quickly beginning to prefer the classified balance sheet over a company's income statement.
Mary Girsch-Bock is the expert on accounting software and payroll software for The Ascent.
Prepaid expenses are assets because they represent cash payments already made for services not yet received.
After current assets and investments.
The one major downside of high debt levels in the accompanying higher levels of financial leverage which could severely amplify a company's losses during an economic downturn.
Recommended Posts
July 6, 2022
October 18, 2021
April 7, 2021