---
Supply Chain Logistics Management Software Solutions

Notice: compact(): Undefined variable: post_id in /home/u825178503/domains/ismartinfosoft.com/public_html/wp-content/themes/easyweb/inc/helpers/get-the-image.php on line 288

Notice: compact(): Undefined variable: order in /home/u825178503/domains/ismartinfosoft.com/public_html/wp-content/themes/easyweb/inc/helpers/get-the-image.php on line 288

Notice: compact(): Undefined variable: meta_key in /home/u825178503/domains/ismartinfosoft.com/public_html/wp-content/themes/easyweb/inc/helpers/get-the-image.php on line 288

Notice: compact(): Undefined variable: featured in /home/u825178503/domains/ismartinfosoft.com/public_html/wp-content/themes/easyweb/inc/helpers/get-the-image.php on line 288

Notice: compact(): Undefined variable: attachment in /home/u825178503/domains/ismartinfosoft.com/public_html/wp-content/themes/easyweb/inc/helpers/get-the-image.php on line 288

Notice: compact(): Undefined variable: scan in /home/u825178503/domains/ismartinfosoft.com/public_html/wp-content/themes/easyweb/inc/helpers/get-the-image.php on line 288

Notice: compact(): Undefined variable: scan_raw in /home/u825178503/domains/ismartinfosoft.com/public_html/wp-content/themes/easyweb/inc/helpers/get-the-image.php on line 288

Notice: compact(): Undefined variable: callback in /home/u825178503/domains/ismartinfosoft.com/public_html/wp-content/themes/easyweb/inc/helpers/get-the-image.php on line 288

Notice: compact(): Undefined variable: default in /home/u825178503/domains/ismartinfosoft.com/public_html/wp-content/themes/easyweb/inc/helpers/get-the-image.php on line 288

Notice: compact(): Undefined variable: split_content in /home/u825178503/domains/ismartinfosoft.com/public_html/wp-content/themes/easyweb/inc/helpers/get-the-image.php on line 288

Notice: compact(): Undefined variable: size in /home/u825178503/domains/ismartinfosoft.com/public_html/wp-content/themes/easyweb/inc/helpers/get-the-image.php on line 288

Notice: compact(): Undefined variable: link_to_post in /home/u825178503/domains/ismartinfosoft.com/public_html/wp-content/themes/easyweb/inc/helpers/get-the-image.php on line 288

Notice: compact(): Undefined variable: image_class in /home/u825178503/domains/ismartinfosoft.com/public_html/wp-content/themes/easyweb/inc/helpers/get-the-image.php on line 288

Notice: compact(): Undefined variable: width in /home/u825178503/domains/ismartinfosoft.com/public_html/wp-content/themes/easyweb/inc/helpers/get-the-image.php on line 288

Notice: compact(): Undefined variable: height in /home/u825178503/domains/ismartinfosoft.com/public_html/wp-content/themes/easyweb/inc/helpers/get-the-image.php on line 288

Notice: compact(): Undefined variable: before in /home/u825178503/domains/ismartinfosoft.com/public_html/wp-content/themes/easyweb/inc/helpers/get-the-image.php on line 288

Notice: compact(): Undefined variable: after in /home/u825178503/domains/ismartinfosoft.com/public_html/wp-content/themes/easyweb/inc/helpers/get-the-image.php on line 288

Notice: compact(): Undefined variable: min_width in /home/u825178503/domains/ismartinfosoft.com/public_html/wp-content/themes/easyweb/inc/helpers/get-the-image.php on line 288

Notice: compact(): Undefined variable: min_height in /home/u825178503/domains/ismartinfosoft.com/public_html/wp-content/themes/easyweb/inc/helpers/get-the-image.php on line 288

Notice: compact(): Undefined variable: caption in /home/u825178503/domains/ismartinfosoft.com/public_html/wp-content/themes/easyweb/inc/helpers/get-the-image.php on line 288

Notice: compact(): Undefined variable: meta_key_save in /home/u825178503/domains/ismartinfosoft.com/public_html/wp-content/themes/easyweb/inc/helpers/get-the-image.php on line 288

Notice: compact(): Undefined variable: thumbnail_id_save in /home/u825178503/domains/ismartinfosoft.com/public_html/wp-content/themes/easyweb/inc/helpers/get-the-image.php on line 288

Notice: compact(): Undefined variable: cache in /home/u825178503/domains/ismartinfosoft.com/public_html/wp-content/themes/easyweb/inc/helpers/get-the-image.php on line 288

Notice: compact(): Undefined variable: format in /home/u825178503/domains/ismartinfosoft.com/public_html/wp-content/themes/easyweb/inc/helpers/get-the-image.php on line 288

Notice: compact(): Undefined variable: echo in /home/u825178503/domains/ismartinfosoft.com/public_html/wp-content/themes/easyweb/inc/helpers/get-the-image.php on line 288

Notice: compact(): Undefined variable: custom_key in /home/u825178503/domains/ismartinfosoft.com/public_html/wp-content/themes/easyweb/inc/helpers/get-the-image.php on line 288

Notice: compact(): Undefined variable: default_size in /home/u825178503/domains/ismartinfosoft.com/public_html/wp-content/themes/easyweb/inc/helpers/get-the-image.php on line 288

Notice: compact(): Undefined variable: the_post_thumbnail in /home/u825178503/domains/ismartinfosoft.com/public_html/wp-content/themes/easyweb/inc/helpers/get-the-image.php on line 288

Notice: compact(): Undefined variable: image_scan in /home/u825178503/domains/ismartinfosoft.com/public_html/wp-content/themes/easyweb/inc/helpers/get-the-image.php on line 288

Notice: compact(): Undefined variable: default_image in /home/u825178503/domains/ismartinfosoft.com/public_html/wp-content/themes/easyweb/inc/helpers/get-the-image.php on line 288

Notice: compact(): Undefined variable: order_of_image in /home/u825178503/domains/ismartinfosoft.com/public_html/wp-content/themes/easyweb/inc/helpers/get-the-image.php on line 288

We will not be adding you to an email list or sending you any marketing materials without your permission. Completing the CAPTCHA proves you are a human and gives you temporary access to the web property. Optimize the configuration of SAP Business Network for Logistics with our comprehensive administration guides for all relevant releases. Connecting trading partners with SAP Business Network for Logistics provides a central entry point for managing logistics transactions, exchanging documents, and increasing transparency across the complete value chain. Use enhanced computation models to generate accurate forecasts of your resource supply and demand situation.
Streamline advanced shipment notification, yard management, inbound optimization, and quality management. Provided logistics business process and technical support in the Dominican Republic and Dublin, GA plants during SAP go live and hyper-care periods. Managed all test phases including unit, integration, performance, regression, and user acceptance testing; utilizing HP Quality Center as the primary test management tool.
Abhishek Verma adds, "At the same time, we knew that our on-premises SAP ERP applications would be unable to deliver supply chain insights at the increased speed and scale we were looking for." Warehouse Management – this process helps management companies accurately manage inventory and maximize storage capacity. This product is deployed in the cloud and is available as software as a service , so you can access your software from any Web browser. Facilitate comprehensive supply chain product and recall management with SAP Business Network for Logistics, material traceability option. Find out what steps companies are taking to create more resilient supply chains and improve real-time visibility into supply and demand.
The Logistics Information System allows you not only to evaluate actual data, but also to create planning data. The information systems provide an easy-to-use planning functions that are also supported by a forecasting function. The client is responsible for ensuring compliance with laws and regulations applicable to it. IBM does not provide legal advice or represent or warrant that its services or products will ensure that the client is in compliance with any law or regulation. TM International Logistics selected IBM Services to deploy a full-suite SAP S/4HANA solution, including human resource management capabilities.
Top Industries That Use Sap Logistics Execution
SAP Logistics Execution System is a major component of the supply chain management application from SAP. It allows an administrator to manage the information and processes involved in all stages of the supply chain, from procuring Logistics Software Development raw materials to distributing finished products. Get real-time insights into your supply chain, identify bottlenecks, and mitigate risks as they arise – with on-premise and cloud logistics management systems from SAP.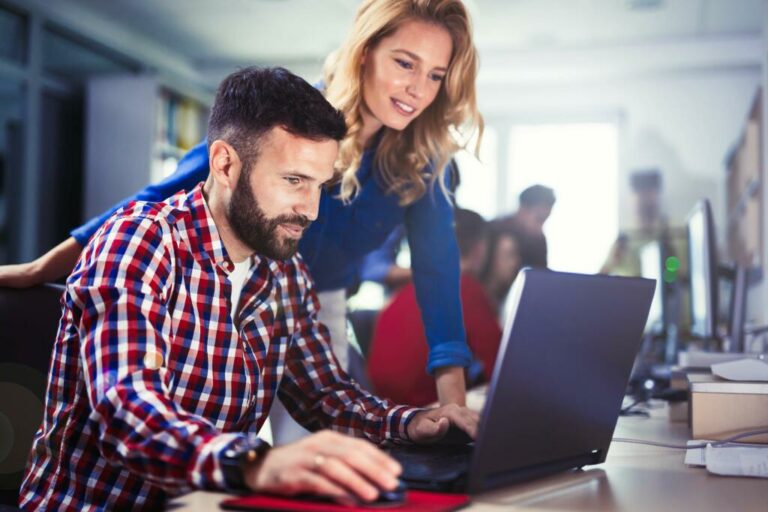 The cost depends on various factors, such as number of records, number of products and use of advanced filtering and search criteria. ShipERP Core provides a single, fully configurable platform that utilizes SAP's native programming language – meaning that you can integrate ShipERP core with any SAP systems seamlessly without the hassle of middleware. Jump-start your implementation and drive ROI by collaborating with industry experts, consultants, and support engineers throughout your journey.
Tm International Logistics Limited
Designated as warehouse supervisor during go live and hyper-care period in Ladysmith, WI. Provided personnel with training and support with the new warehouse management system. Provided plant management with solutions to fix the initial system / data problems in the new SAP system. Directed a global team of five employees responsible for logistics production support, implementing logistics projects & enhancements, and supporting IT global initiatives. Oversaw the PL roll-outs as the IT Program Manager, managed a large portfolio of logistics projects, and led the implementation of the Lowes ASN project and the Waterford Trailer Tracker project.
Find the optimal locations and dates for the pickup and return of your transportation resources. SAP Transportation Management and SAP Event Management have helped us reduce complexity and increase productivity.
Understand the capabilities of the LE/TM modules and their integrations with transportation service providers.
Production support of the existing solutions for Logistics Execution & Transportation Management (LE/TM) modules.
It is the user's responsibility to evaluate and verify the operation of any other products or programs with IBM products and programs.
ShipERP has developed a Core logistics software system that seamlessly integrates into your SAP system, providing real-time multi-carrier and multi-modal shipping connection for small parcel and Less-Than-Truckload carriers.
Deliver products and services faster and improve service with enhanced visibility, control, and mobile planning capabilities.
Integrate and automate resource use, incoming and outgoing transport, and gate-in and gate-out processes. Monitor purchase, sales, and delivery fulfillment; notify stakeholders of changes; and get visibility into goods in transit. Run your logistics faster, more dynamically, and more responsively with improved cargo handling and reduced costs. SAP recommends that learners compile a personal learning plan using the Learning Journey, which contains all assets that are recommended to prepare for a certification. This includes courses in a classroom format or e-learnings available via an SAP Learning Hub subscription, SAP Live Access exercises and active collaboration in SAP Learning Rooms. It is the user's responsibility to evaluate and verify the operation of any other products or programs with IBM products and programs.
Consider The Sap Yard Logistics Solution To Get Rid Of All Weaknesses Of The Yard Management Process
While the differences are important, it's key that you know that logistics and supply chain management exist codependently. When both are refined and optimized, your company can enjoy the benefits of smooth operations and effectiveness. Wrote functional specification documents for several interfaces including transportation requests, shipment executions, tracking messages, and master data. Headquartered in Stockton, CA, MSRCosmos LLC provides software solutions, products, and services to some of the world's leading brands. Specializing in SAP solutions, big data analytics, cloud and mobility platforms, MSRCosmos helps its clients transform their IT to transform their business.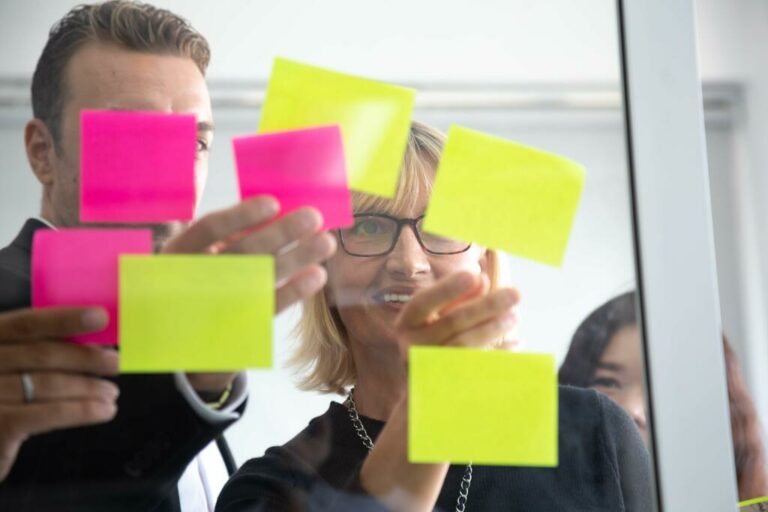 Led project and support initiatives, govern the technical process, and ensure that changes to logistics processes are in-line with global business objectives. Formed in 2002 and based in Kolkata, India, TM International Logistics Limited was created through a joint venture with Tata Steel Limited, one of the world's leading steel-making companies. With offices across India, the UAE, Germany and China, TM International Logistics Limited offers a comprehensive range of logistics solutions, including dry bulk, containerized shipping, break bulk and project cargo.
What Is Sap Logistics Information System?
Maintains a high level of functional competency regarding standard SAP LE/TM configuration including support and enhancement packs. Drives knowledge transfer with the SAP team; documents and shares best practices, templates, and other work products. Utilize project management tools; defining tasks, effort, and resources necessary to complete assigned projects.
Estimates work based on high-level requirements, defines business cases, and determines resource requirements. SAP, a leading standard business application software, delivers scalable solutions to help customers advance industry best practices, respond to dynamic market conditions and maintain competitive advantages. With so many data points and systems to track, a high-functioning SAP logistics management system is essential. With the right system, you can automate the numerous data points and see overarching trends within each.
Find out how you can build an agile and resilient supply chain by integrating Uber Freight with SAP Business Network for Logistics. Improve order fill rate by intelligently selecting stocks from other locations and substituting products during a shortage. Track the stock and status of your transportation resources according to type and location and monitor resource-relevant KPIs.
Customer Service – this function tracks warranties and helps manage the process of repairing broken goods that are sent back to be fixed. If your business is operating in logistics and shipping, knowing that you are meeting and exceeding operational expectations is vital. When you consistently meet and exceed your logistics goals, you can enjoy the benefits of increased client trust, ongoing business, and scalability. Make accurate, real-time delivery promises based on current and future stock information and avoid penalties. Support shippers in their collaboration with third-party logistics providers, manage transactions jointly, and share insights. Manage physical inventory, replenishment slotting and rearrangement, and value-added services.
Interconnected hardware and software systems design to support logistics elements; e.g., coordination of logistics activities, material flow, and inventory replenishment. Collaborates with peers and developers to achieve desired end-results for complex projects or problems by delivering scalable business process solutions. Regardless of what industry you are in, common transportation challenges unite all who have to deal with the shipping processes and yard activities. There are a bunch of factors slowing down check-ins, like big trucks or mistakes in information filled in manually. ShipERP, the SAP-integrated multi-carrier shipping software, is dedicated to increasing supply chain efficiencies for businesses wanting to experience seamless order-to-cash processing.
Reasons Why You Shouldn't Ignore Sap Logistics Management
Over the years, the company developed several home-grown applications to address other process requirements, such as warehouse management, cargo-loading and customs clearance. Materials management is a core functionality in SAP S/4HANA that drives logistics and supply chain operations. Its purpose is to manage processes such as purchasing, goods receiving, material storage, consumption-based planning, and inventory. Logistics management systems can be incredibly beneficial in helping companies handle all aspects of their logistics management.
With an open logistics network, you can improve freight collaboration, goods tracking, material traceability, and supply chain resilience. Completed final configuration and testing of the SAP warehouse management system for the Ladysmith, WI plant. Mapped SAP Sales & Distribution , Logistics Execution , and Materials Management processes for the SAP https://globalcloudteam.com/ ERP 6.0 upgrade team. Managed SAP production support offshore team to improve support and response times t o the business. Fostered teamwork, motivation, and coordination of work that allowed the IT logistics team to complete various projects including additional 4PL roll-outs, new process implementations, and other cross-functional projects.
What Are Analysts Saying About Innovations In Supply Chain Logistics?
Led key business and IT projects including implementing the Waterford Foreign Trade Zone , Mercury Interactive Testing Suite, new Waterford ship-set printers, and an upgrade of the Pitney Bowes Ascent system. The Waterford FTZ project saved MPM $1,563,023 in 2009 duty savings as well as significant inventory reduction on Chinese Silicon Ore that could not be consumed without the Waterford FTZ status. Logistic information system is nothing but a part of Management Information System to manage, control and measure the logistical activities. These activities occur within the organization or as well as overall across the supply chain. Logistics information systems are important for achieving logistics efficiency and effectiveness. The principal components within SAP LES are the warehouse management module SAP WM and the material flow module SAP TRM .
What Do You Mean By Lis In Logistics?
"We were facing some tough technical challenges in our transformation journey," recalls Abhishek Verma. "Our in-house applications were developed at different times, to support different tactical requirements, and only a handful were interconnected. Be an authority in SAP Logistics Execution and Transportation Management process area and analyze business requirements and tailor the use of the system to meet those objectives while aligning with common global solution. To add functionality to the yard tracking process, LeverX SAP YL experts take on the creation of co-tools. For instance, mobile app development is essential for conducting offline operations in the yard. Overall, if you make SAP YL a part of your software system infrastructure, all yard logistics processes will move towards a new level.
What Are The Various Logistics Components In Sap?
Thanks to its work with IBM Services, TM International Logistics has gained the future-facing capabilities of SAP S/4HANA on time and within budget. Understand the capabilities of the LE & TM modules and its inter-relationships with the other related modules of the SAP ERP environment, including Sales & Distribution , Materials Management , Warehouse Management and Financials . Gartner Peer Insights reviews constitute the subjective opinions of individual end users based on their own experiences, and do not represent the views of Gartner or its affiliates. Complete digitalization in the yard is provided thanks to the radio-frequency identification, drones, sensors, and mobile devices. Internet of Things with its smart sensors and drones is responsible for tracking assets and immediate reporting, which prevents critical situations.
TM International Logistics Limited offers a comprehensive range of logistics solutions to clients around the world. As supply chain management methods such as drop shipments increase in popularity, appetites for insight are also rising sharply. Today's consumers expect the ability to track their orders from warehouse to doorstep. You will never face any difficulties while working with the system, because our consulting team is always ready to share their SAP YL knowledge and profound expertise. With LeverX consulting and training services, you will manage the yard with no trouble, process much more tasks than ever before, and combine high security standards with the increased performance.
Classify transportation units, picking the most convenient available transportation unit improves the quality of service and reduces execution time. SAP YL is a yard management system designed to facilitate truck, rail, and container yard operations. LeverX specialists point out the advantages of SAP YL in terms of multiple increases in automated actions and smooth connections to billing and transportation.
All client examples cited or described are presented as illustrations of the manner in which some clients have used IBM products and the results they may have achieved. Actual environmental costs and performance characteristics will vary depending on individual client configurations and conditions. Abhishek Verma comments, "We have already accelerated some of our key financial reports significantly, which helps our accounting team work more productively.
SAP Configuration – MM, LE, LE-WM, SD, with knowledge of cross-modular process flow. "IBM came to us with a solid record of successful SAP implementations," comments Abhishek Verma. "As well as possessing expert knowledge and a global presence, IBM Services made a compelling presentation by running a HANA Impact Assessment during the vendor evaluation phase." Track the activity status in real-time, be aware of the current location of assets, and avoid malfunctions. Facilities eliminate redundant paper-based processes and allow operating the SAP YL system through various devices.
Recommended Posts
March 4, 2022
October 14, 2021
September 4, 2020